The March Desert Housing Report shows that the median price of a detached home is now $392,000. Compared to last March's price of $366,285, this represents a 7% year over year improvement and the highest median price since the summer of 2007!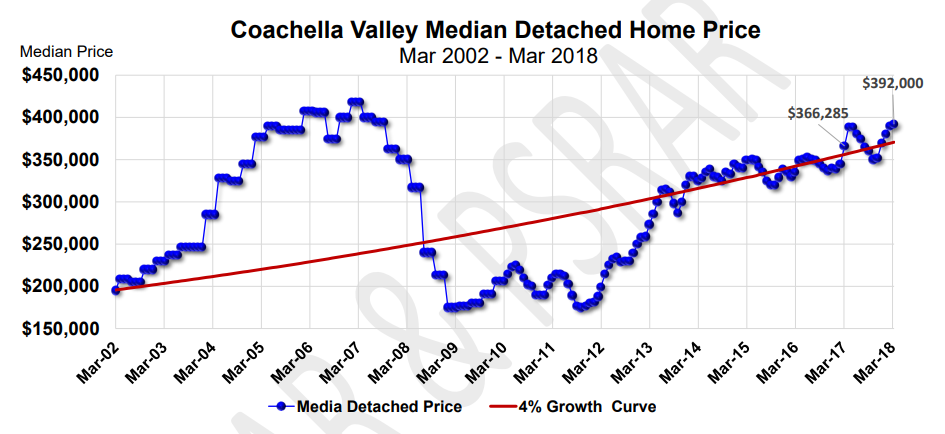 With low inventory and high sales, the "months of supply" ratio on April 1st was at a very low 4.5 months. This is the lowest ratio since April of 2013! The seasonal pattern indicates that the ratio should decline even more into the late summer and early autumn, possibly declining to under 3 months. If it does, then it should provide strong, technical support for home prices during the typically weaker summer months.
Want to take advantage of these rising detached home prices? Reach out at any time! We are here to answer any questions and help however we can.