With over twenty years of experience in the real estate market, we see buyer make mistakes time and time again. We put our heads together to think about our best advice and tidbits of knowledge that we could bestow on our clients. We present to you our 5 Best-Kept Secrets for Buying a Home!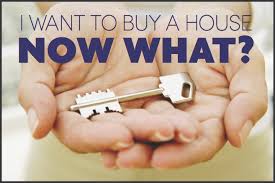 Buying Secret #5: Get Pre-Approved for Your Home Loan
There's a big difference between a buyer being pre-qualified and a buyer who has a pre-approved mortgage. Anybody can get pre-qualified for a loan. Getting pre-approved means a lender has looked at all of your financial information and they've let you know how much you can afford and how much they will lend you.

Buying Secret # 4: Don't Try to Time the Market
Don't obsess with trying to time the market and figure out when is the best time to buy. Trying to anticipate the housing market is impossible. The best time to buy is when you find your perfect house and you can afford it.

Buying Secret #3: You're Buying a House - Not Dating It
Buying a house based on emotions is just going to break your heart. If you fall in love with something, you might end up making some pretty bad financial decisions.

Buying Secret #2: The Secret Science of Bidding
Your opening bid should be based on two things: what you can afford (because you don't want to outbid yourself), and what you really believe the property is worth. Make your opening bid something that's fair and reasonable and isn't going to totally offend the seller. Sellers respect a bid that is an oddball number and are more likely to take it more seriously. A nice round number sounds like every other bid out there. When you get more specific the sellers will think you've given the offer careful thought.

Buying Secret #1: Stalk the Neighborhood
Before you buy, get the lay of the land - drop by morning noon and night. Many homebuyers have become completely distraught because they thought they found the perfect home, only to find out the neighborhood wasn't for them. Do your regular commute from the house to make sure it is something you can deal with on a daily basis. Even if you don't have kids, research the schools because it affects the value of your home in a very big way.

These secrets are only the tip of the iceberg! Give us a call and we can let you in on a lot more advice.