The holiday season from November through January is often considered the most stressful time to put a home on the market. While the thought of selling your home during this time may dampen your holiday spirit, the season does have its advantages: holiday buyers tend to be more serious and competition is less fierce with fewer homes being actively marketed.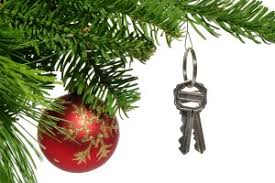 Below are Shawn and Emma's Stress Free Tips to Sell Your House This Holiday Season:

Deck the halls, but don't go overboard.
Homes often look their best during the holidays, but sellers should be careful not to overdo it on the decor. Adornments that are too large or too many can crowd your home and distract buyers. Also, avoid offending buyers by opting for general fall and winter decorations rather than items with religious themes.

Seek out motivated buyers.
Anyone house hunting during the holidays must have a good reason for doing so. Work with us to target buyers on a deadline, including people relocating for jobs, investors on tax deadlines, college students and staff, and military personnel.

Make curb appeal a top priority.
Maintaining the exterior of your home is very important. Bare trees equal a more exposed home, so touch up the paint, clean the gutters and spruce up the yard.

Give your house a merry feel.
Make your home feel cozy and inviting during showings by playing soft classical music and offering homemade holiday treats. When you encourage buyers to spend more time in your home, you also give them more time to admire its best features.

Relax - the new year is just around the corner.
The holidays are stressful enough with gifts to buy, dinners to prepare and relatives to entertain. Take a moment to remind yourself that the stress will be passing shortly and you'll be basking in the glory of your sold home.

Hire a reliable real estate agent. (*Hint* this is where we come in!)
That means someone who will work hard for you and won't disappear during Thanksgiving, Christmas or New Year's. This will ease your stress and give you more time to enjoy the season. Shawn and Emma are always here to help with all of your real estate needs. Thinking of listing your home this holiday season? Then give us a call!